Customers
"I have been dealing with Kind Minds for over a year now. I have always found them to be pragmatic, constructive and helpful. All feedback from users of the provision have been positive, as they suit the individual's needs."
Pat Wilmott

"Kind Minds have had a very positive effect upon the wellbeing of the staff with the Fire Service"
Shawn Hallam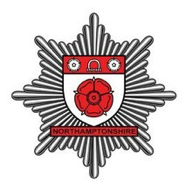 Therapy Testimonials
"I found Mike to be very open, relaxed and easy to talk to. This was not the TV image of psychiatric support. We sat and talked with Mike gently leading the conversation so as to better understand me, my psyche and my issues (we all have different problems and need different remedies).
He has given me enough confidence to return to work (phased, now full time) but I know he is there and will offer instant support if I need it. I am aware I still have some issues and I will have no hesitation calling him for further guidance when I am ready. A gentleman"
"ACT has changed my life – I now live well by gently asking myself if what I am doing is working for me, if it isn't I stop doing it and do something else that takes me towards being the woman I want to be – simple really"
I've had counselling for a few years and spoke with countless GP'S about anxiety but it seems that mike is the first medical professional who actually understands it and who actually understands how to lessen it.
Webinar Therapy Testimonials
"I sincerely thank you, and the rest of the mindfulness webinar team. The last 8 weeks has been a real help with everyday life and getting through tough times. I feel that rather trying to get into the mind-set to do mindfulness, which was how I started, I find that now I'm already doing it automatically! The sound cloud clips are brilliant, and I'm so glad they are still available"
"It is clearly evident to myself, and others who wrote comments on the webinar, that this 8-week course has been so valuable in learning the art of Mindfulness and how to put it into daily practice. I know that I have learnt lifetime skills which I now put into practice each and every day and it does really make a difference as I find myself often calmer in situations where before I would have been very anxious. I really want others to be as fortunate as myself"
"This course of Mindfulness has been an absolute wonder to me. Having spent many years being told to ''challenge'' my negative thoughts, accepting them seemed like a strange concept at first. The inevitably negative feelings of being wrong, at fault, and trying to force myself to disagree with my thoughts has slowly changed to acceptance, ownership, and space .... to allow myself to be without judgement .... it has been life-changing."
"I have benefitted from learning about mindfulness in the following ways:
It has helped me learn how to create space in my day
I have learned the importance to my wellbeing of allowing myself to take breaks when I need to
Mindfulness helps me to calm and quieten my whirling thoughts, to relax and de-stress,
to unwind following stressful events/interactions or to prepare for potentially challenging events/interactions
That's all I can think of for now, except to say a big Thank You!"